Employee Mission Statement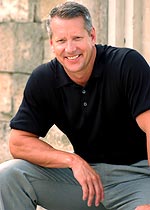 State Bank is committed to providing our customers a "personalized" service experience.
To make this happen we need people who . . .
Are passionate about satisfying customers (internal/external).
Are excited about thinking like customers and exceeding their expectations.
Will not settle for average.
Embrace creativity.
Move with a sense of purpose in every thing they do.
At the end of the day, we want people who are excited about elevating State Bank to new levels and who appreciate the opportunity to work with great people that have fun and enjoy life.
Persons willing to sign up for these commitments are encouraged to join the State Bank team (see current employment opportunities).
Don Stricklin
President/CEO